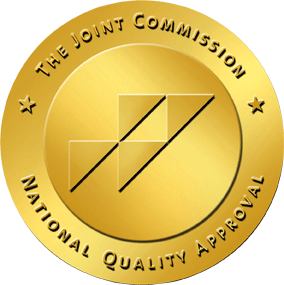 Hickory House was awarded the Gold Seal of Approval® for Behavioral Health Care Accreditation by The Joint Commission. The Gold Seal of Approval® is an internationally recognized symbol for healthcare quality. Receiving this distinction means that Hickory House has demonstrated their compliance with performance standards and commitment to provide safe and effective care.
Indiana Drug Rehab and Alcohol Addiction Treatment Center
Hickory House Recovery offers Residential, Detox, and Outpatient treatment programs for adult men and women suffering from addiction and addiction complicated by co-occurring mental illness. We are located in a beautiful country setting in Greenfield, Indiana just 15 minutes east of Indianapolis. At Hickory House Recovery we appreciate that each client is a unique individual who comes to us with their own experiences and needs. Our team creates comprehensive assessments and creative, customized treatment plans for each client.
Discreet Rehabilitation for Your Loved Ones
The safety, comfort, and privacy of all of our guests is our highest priority. We serve no more than 30 clients at a time, allowing our staff of empathetic, qualified professionals to create individualized treatment plans sensitive to the needs of each client. Our mission is to provide high quality, innovative treatment to adults struggling with addiction and co-occurring mental health disorders.
Contact us today and begin the journey to restoring your life. We're here to help. Our professional team will answer your questions and discuss treatment options based on your personal needs. There is no commitment.
Our Approach is Comprehensive & Compassionate
The road to recovery doesn't need to be painful and difficult. This is why Hickory House created a client-centered, strength-based model that draws from the latest research in addiction medicine. Our treatment team works in collaboration with our clients, empowering them to regain control of their lives without the burden of addiction.
Once treatment is completed at our residential treatment center, our team focuses on providing each client an effective relapse prevention and aftercare plan.
Your Road to Recovery
is One Step Away
Long-term recovery from addiction is possible and affordable.
Take the first step with us.
Hickory House Information Request
Contact us today and begin your journey to a better life:
(317) 434-5375
If you have questions or concerns about a client's safety, please,

Submit a new patient safety event or concern

or contact the

Joint Commission at (630) 792-5636 (fax) or mail to: The Joint Commission One Renaissance Boulevard Oakbrook Terrace, Illinois 60181

Rehabilitation for Drug Addiction & Alcohol Abuse
5486 W US Highway 40, Greenfield, IN 46140